Creating Value: Focus on "Value" Not "Creating"
Monday, January 5, 2015
Many business owners make the same mistake over and over again. They think that there needs to be a correlation between higher prices and increased costs of production. It makes sense that a hard cover book should cost more than a soft cover one, because it costs more to produce. In many cases, the cost of a product of production is completely irrelevant. Companies can (and do) charge substantially more for product add-ons that incur zero additional costs to the producer.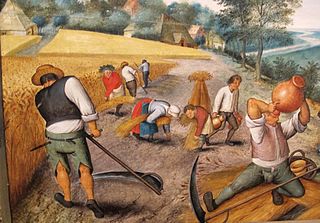 Let's take a look at a few examples:
Amtrak offers a service called the "auto train" - it delivers both you and your car to your destination. It's a great service, but sometimes it takes a while for all of the cars to be unloaded from the train. Wouldn't it be great if customers could pay a bit more to get their cars off the train first? Behold, Amtrak's auto train priority vehicle offloading upgrade. This upgrade literally has zero cost to the company, yet customers are lining up to pay $50 per car for the option.
Monster (the job board) uses a very straightforward business model. Businesses pay a fixed fee to post their job ads. Folks quickly realized that it would be great if their ads could stick out a bit more, so Monster now offers job advertisement bolding. For a mere $30, your job ad can stand out! The title of your job will be printed in bold, rather than a normal font weight. The cost to Monster? Zero. Yet companies are willing to pay a premium for the service.
Spirit Airlines brought ire to many when it introduced additional fees for selecting seat assignments. Again, Spirit incurs zero cost by allowing seats to be picked ahead of time, yet many consumers are willing to spend their money to ensure a window or aisle seat.
Companies need to stop thinking in terms of "effort" and "cost" when considering pricing strategies. Pricing power comes from the ability to deliver value to their customers. How hard a company works to create that value is irrelevant.