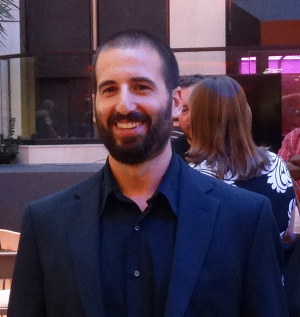 When Adam Juda started his firm in 2013, few businesses understood the importance of pricing.
Times are changing.
Even reporters from the mainstream press are beginning to figure out that companies need to focus on pricing if they want to survive.
Adam helps companies like yours earn higher profits and reach their business objectives through the implementation of strategic pricing, refined offer packaging, and expert positioning.
His tool of choice? A unique brand of behavioral economics -- a school of thought that blends traditional economic theory with insights from the fields of psychology and cognitive science.
As the author of four books related to pricing, one of the largest blogs on pricing, a pricing Q&A newsletter, and what might just be the world's first pricing manifesto, Adam works to expose the powerful secrets of pricing to all who are willing to listen (and perhaps even to a few who are not).
Adam holds a number of degrees and certifications including:
Master's degree in business administration (MBA)
Master's degree in software engineering (MSE)
Acquisitions certification (DAWIA III)
Management certifications (PMP, PSM)
He's available to answer questions, to speak, and to consult. He also offers a free email course on pricing (available at the bottom of this page).